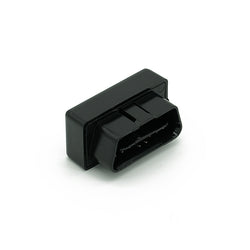 Mods Society
Speed lock ODB2 for Toyota 86 / Subaru BRZ
Description
This module automatically locks and unlocks your doors.
Installation is plug and play, connects directly into the OBD2 port under the steering wheel column.
Functions
Manual transmission
When your speed reaches 15km/mph the doors will lock, then once you park and turn off the engine the doors unlock.
Automatic transmission
When Gear is in Drive (D) doors locks, when Gear in Park (P) doors unlock.
Compatibility
2012-2020 Toyota 86 / GT-GTS / FRS
2012-2020 Subaru BRZ
Included

Installation

Plugs into the OBD2 port under the steering wheel column.

Customer Reviews
10/07/2021
Ross C.

Australia
Great safety feature
Wife sometimes drives alone at night after work, her last cars doors locked automatically when put into gear. This is a great safety feature all cars should have.
08/23/2020
Javier

Belgium
Good product, bit expensive though
Good product. Does what it says on European GT86 2012-UP. The emergency blinking is normal upon installation . Shows that the system is up and running. Customs duties of 40 euros for Europe, total more than 100 euros is a bit expensive.
06/23/2020
Harris J.

Australia
SPEED LOCK ODB2
Best safety feature to install as I am always driving and finishing work late. Doesn't even take 10seconds to install. Recommended.